Olympia Odos, sticking to its commitment in providing quality services, with an overall view to ensure safe and comfortable trips and aiming at better planning your trips, created an innovative road traffic prediction service accessible through the website www.olympiaodos.gr
Thanks to this application, travelers may now receive two types of information:
Data on the actual traffic at two specific locations of the motorway, namely at Elefsina and Isthmos Toll Stations on the specified day and time. In particular, the application presents the density of traffic over the past 15 minutes. It's a graphic presentation pertaining to both traffic directions (to Patras and Athens) marked with different colors depending on the traffic density (low, medium, high).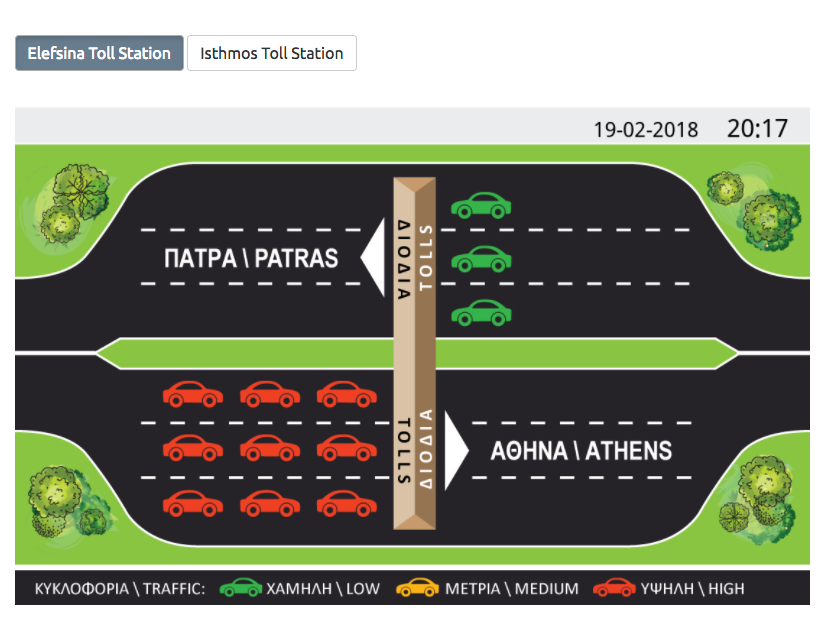 2) Traffic prediction at the above Toll Stations (Elefsina & Isthmos) on both traffic directions for the next 72 hours.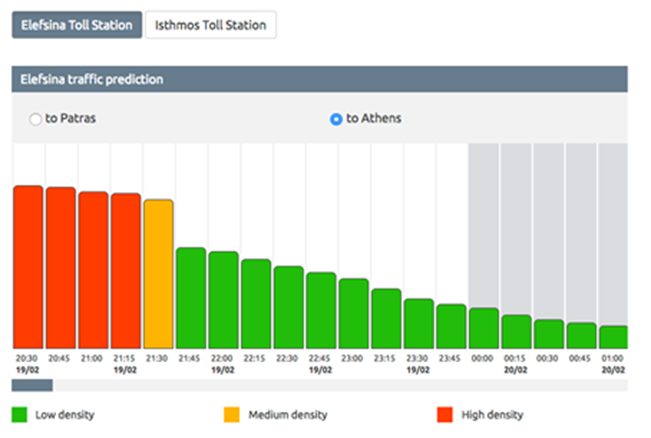 The pilot implementation of the application will concern two locations of the Elefsina-Korinthos section that present dense traffic during the massive holiday departures such as Christmas, Ash Monday, Easter and August 15th.
The application is based on a model that provides traffic predictions where passages from the specific toll stations as well as traffic statistics, calendar data (holidays) and weather forecast data are input. The service is to be used by the drivers as a tool for planning their trips, particularly in periods of peak holiday departures.