Mr. Konstantinos Koutsoukos, representing HELLASTRON in ASECAP's Annual General Meeting in Brussels which was held during ASECAP's 49th Congress, was elected 2nd Vice-President of the European Association of Tollroads.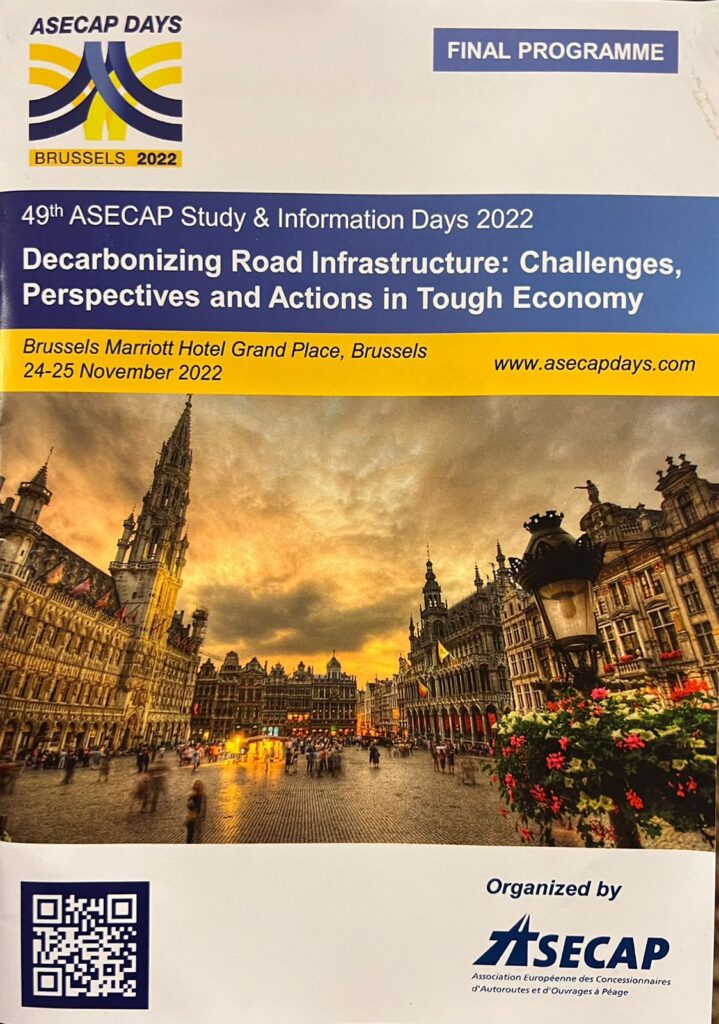 HELLASTRON was represented in ASECAP's 49th Congress "Study & Information Days 2022 – Decarbonizing Road Infrastructure: Challenges, Perspectives and Actions in Tough Economy" by a delegation of executives from Greece's Tollroads, led by the Greek Association's President Mr. K. Koutsoukos.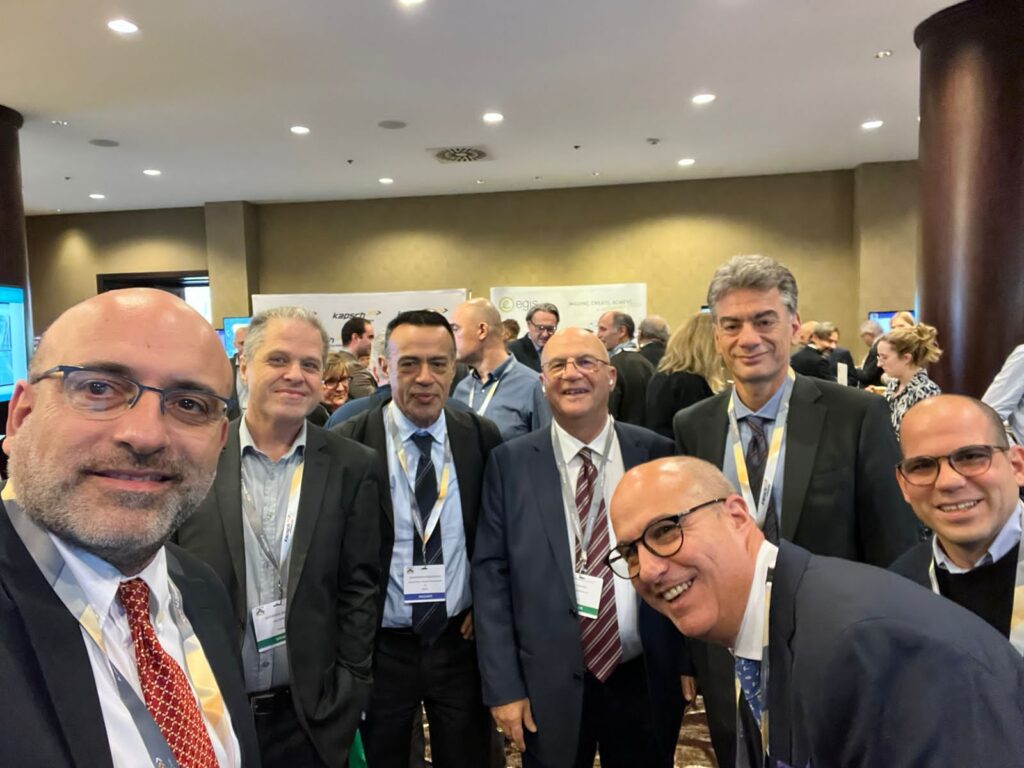 The Annual Congress of ASECAP, the European Association of Tollroads, constitutes the industry's top event in Europe, wherein all the important issues affecting European Tollroads are examined and discussed, together with relevant developments and future trends in technology, legislation, and infrastructure in general.
In this highly interesting event, which took place in Brussels on November 24-25, the members of the Greek delegation participated actively through presentations and timely contributions, whereas HELLASTRON's President Mr. Koutsoukos participated in numerous meetings and presented the Greek Association's position on the prerequisites for a successful digital transformation on road infrastructure.