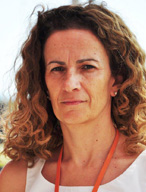 Vily Vegiri
Operation Manager, "MOREAS S.A."

Vily Vegiri has a diploma in Civil Engineering (Aristotle University of Thessaloniki) and she is a member of the Technical Chamber of Greece and The Hellenic Institute of Transportation Engineers.
From 1994 till 2001 she worked in transportation research projects in Thessaloniki -afterwards as a project manager-, while from 2001 till 2004 worked as Director of Transport Services at ATHOC "Athens 2004". In the period 2004-2005 she worked in the Traffic Management Centre of Athens and then she joined the Operating Company of Attiki Odos "Attikes Diadromes", as a Transportation specialist. In 2007 she takes the position of the Head of Road Operation at Moreas S.A. By early 2016 she is the Operation and Maintenance Manager of Moreas SA.