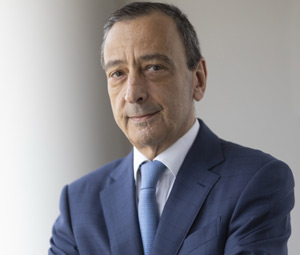 Past President, Member of the EC
Stavros Stavris
Born in 1963, he graduated from the University of Athens in 1986 with a Bachelor degree in Economics.
He got his Master's from the University of Strathclyde (Glasgow) Finance (1990).
From 1991-2004 he has worked in several multinational companies (Unilever, R.S. Reynolds, Nestle, Titan Cement Co.), in top positions within the Finance Division. From 2005 to 2022 he worked for Vinci in Greece, as CFO of Gefyra S.A. a subsidiary of Vinci, and concessionaire of one of the biggest fully suspended bridges of the world and from 2015 as CFO for Greece.
He has also, held the Positions of Chairman of the Board of Gefyra Operator S.A. & Olympia Odos Operation S.A. (Operator of a 220 km motorway connecting Athens with the port of Patras 3rd biggest city of Greece) and member of the Board of Gefyra S.A.
In 2019-2021 he has served as Chairman of the Hellenic Association of Toll Road Network (Hellastron).