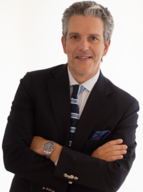 Panos (Panagiotis – Evgenios) Loukas
CEO & Managing Director, "GEFYRA S.A."
Born in 1969, Mr Panos Loukas has a degree in mining engineering & metallurgy from the National Technical University of Athens. He started his career in 1995 as site engineer. In 2004 he was appointed as General Manager of the affiliate of the Greek Construction Company EDRASIS in Romania.
He joined the VINCI Group in 2010, being in charge of the development of new Concession and PPP projects in Greece ad SE Europe for VINCI Concessions.
In 2015 he was also appointed also as General Manager of GEFYRA SA, while he continued to be in charge of development in Grece and SEE for VINCI Concessions. In December 2022, Panos Loukas was appointed Managing Director of the concession company GEFYRA SA. For the Rion-Antirion Bridge.