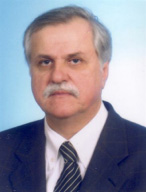 1st Vice President, Member of the EC
George Sirianos,
CEO,
"MOREAS S.A."
Georgios Syrianos is Chairman of AKTOR CONCESSIONS S.A., while at the same time he holds managerial positions in motorway Concession companies.
He studied Civil Engineer at the National Technical University of Athens.
He worked from 1977 until 1981 as freelance in the private sector on the design and construction of various technical projects, while from 1981 until 1989 he worked in the General Secretariat for Public Works of the Ministry of Environment, Physical Planning and Public Works.
Since 1990, he joined the private sector in the positions of General Manager or Technical Director in several major construction companies with the object to construct complex technical works of all kinds (PATHE and EGNATIA motorways, railway projects, Olympic projects, tunnels, dams etc.).
Since 2007, he has been actively involved in the management of major concession projects (MOREAS, OLYMPIA ODOS, etc.).
He is Chief Executive Officer in MOREAS SA.
He is Chairman of the Association of the Technical Companies of the Highest Classes (STEAT) for years and he was also member of the Board of Directors of the Athens Chamber of Commerce and Industry (E.B.E.A.).